Another great tool you can use to reach better results and higher ROAS for your paid social advertising is our Analytics feature.
Most of the time, advertisers use their gut feeling to judge whether something will bring in the results they want, but this is obviously not the most reliable method. 
On the other hand, looking at correlations between design elements and performance from your own ads takes into account the uniqueness of your brand and audience, and delivers much more valuable and actionable insights.
Get relevant design insights to optimize performance
Using the help of artificial intelligence, you can select for which objective you want to optimize your ads, be it purchases, clicks or even lead generation, and analyze all ads from the Ad Account to make correlations between different design elements and performance.
You can then use these insights to create better and better performing designs for your business.
In this example, the advertiser could increase the conversion rate considerably by simply including more text inside the creative when running sales.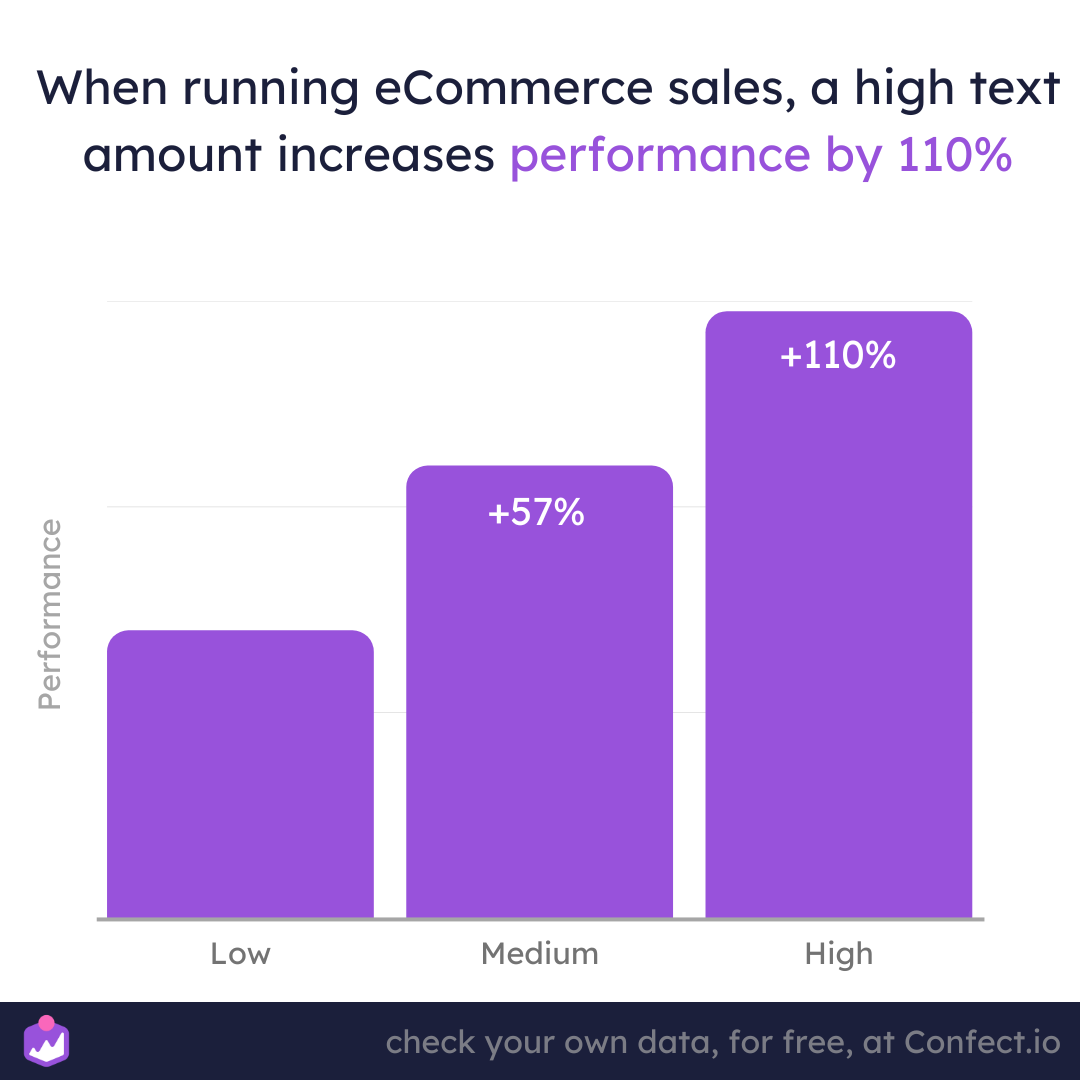 Feature details and pricing:
This feature can be accessed for free in a DEMO version, with data being limited to only the past 30 days.

A free 30 day trial period is offered to new companies.

The price of the feature is 249$ a month (excluding VAT).