A brand guideline defines rules about how your brands should be represented to the world.
This is for example information about how text headlines should look in terms of font, size, color palette, and more.
Confect uses brand guidelines to create ready-to-use design templates that match the look and feel of your brand.
Creating brand guidelines
In Confect, you can set-up as many Brand Guidelines as you wish, and therefore, have available your own branded ready-to-use templates for any kind of campaign.
And you can do this from:
Assets > Brand Guidelines > click "Create Brand Guidelines"

Brand guideline elements
You can choose to add some, or all, of the following elements.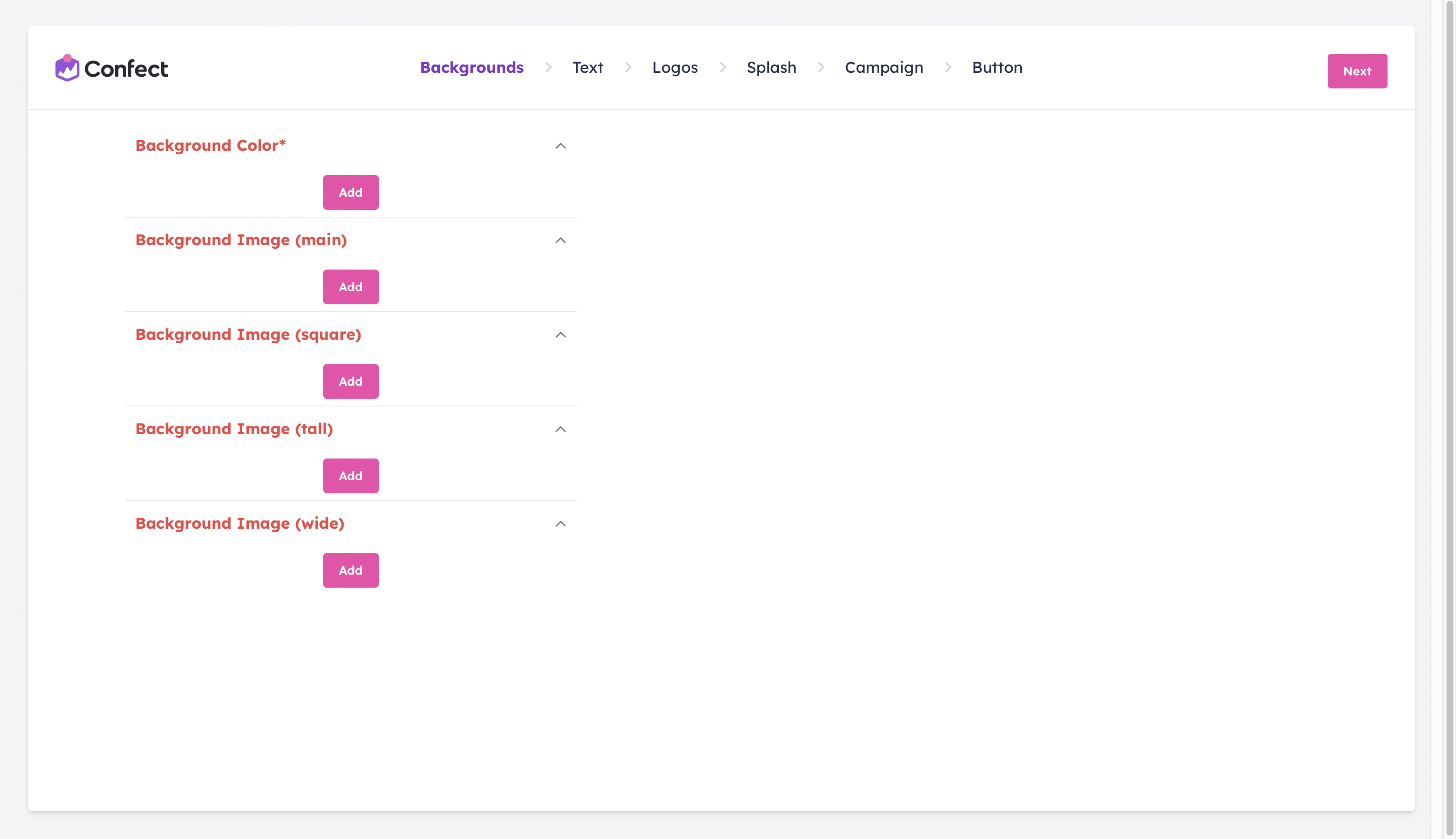 These are the elements that will be used when you click "New Content", and browse through design templates. You will be able to find "branded templates" there, containing the guidelines you've created.
Backgrounds
Text
Under the text option, you can customize the font, size, color and style of the text.
Heading 1: i.e. Short call to action, brand name (heading 1 is applied to have short text)

Heading 2: i.e. Price, call to action, campaign iInfo

Heading 3: i.e. Product's name, brand's name

Body: i.e. Product's name, description
Logos
This will vary depending on the resolution/format of the ad - how tall and wide it is.
Company logo (main)

Company logo (square)

Company logo (tall)

Company logo (wide)
Splash (optional)
A splash is an element placed behind the price to help draw attention to it. This is generally a colorful circle behind the price layer.
Campaign (optional)
This is useful when creating themed brand guidelines,such as Christmas, Black Friday, Valentines, Summer Sales, Mother's day, etc. 
Here, you can upload a campaign-themed background and create time-specific designs faster in the future.
Button (optional)
You can also select how buttons should be styled in your creatives.
A common use case for buttons is using it for calls to action.
Button background image

Button text