Using Confect as an agency opens up many new features, not available to a normal user. There are a number of additional features that you will have access to, in order to make managing multiple accounts easier and seamless.
In this guide, we'll walk through the basics that are important to know for any agency-user in Confect.
Agency features
In addition to access to special features, your agency will also receive a 20% recurring commission on every single payment made by your clients in Confect.
Additionally, our support can assist you in creating a few designs for a demo feed with up to 50 products so you can pitch to your clients while also showing the difference on their own products, instead of using generic examples.
Automatically associated email domain
In order to make it convenient for you, any user with an @youragencydomain email address will by default be granted access to your account.
Once you create your agency account in Confect, any of your agency coworkers will automatically be able to log in to the agency inside Confect, as well as all company accounts your agency is managing.
Access to your clients' Confect accounts
You can conveniently get an overview of your clients' Confect accounts from your Agency Dashboard.

From here, you can access any client that your agency has referred to Confect.
As an agency, you can refer an unlimited number of new clients, while still keeping their accounts organized neatly.
Other clients from your agency
In addition to your clients inside Confect, you can also get an automatic overview of all your other clients by connecting with your Facebook Business Manager.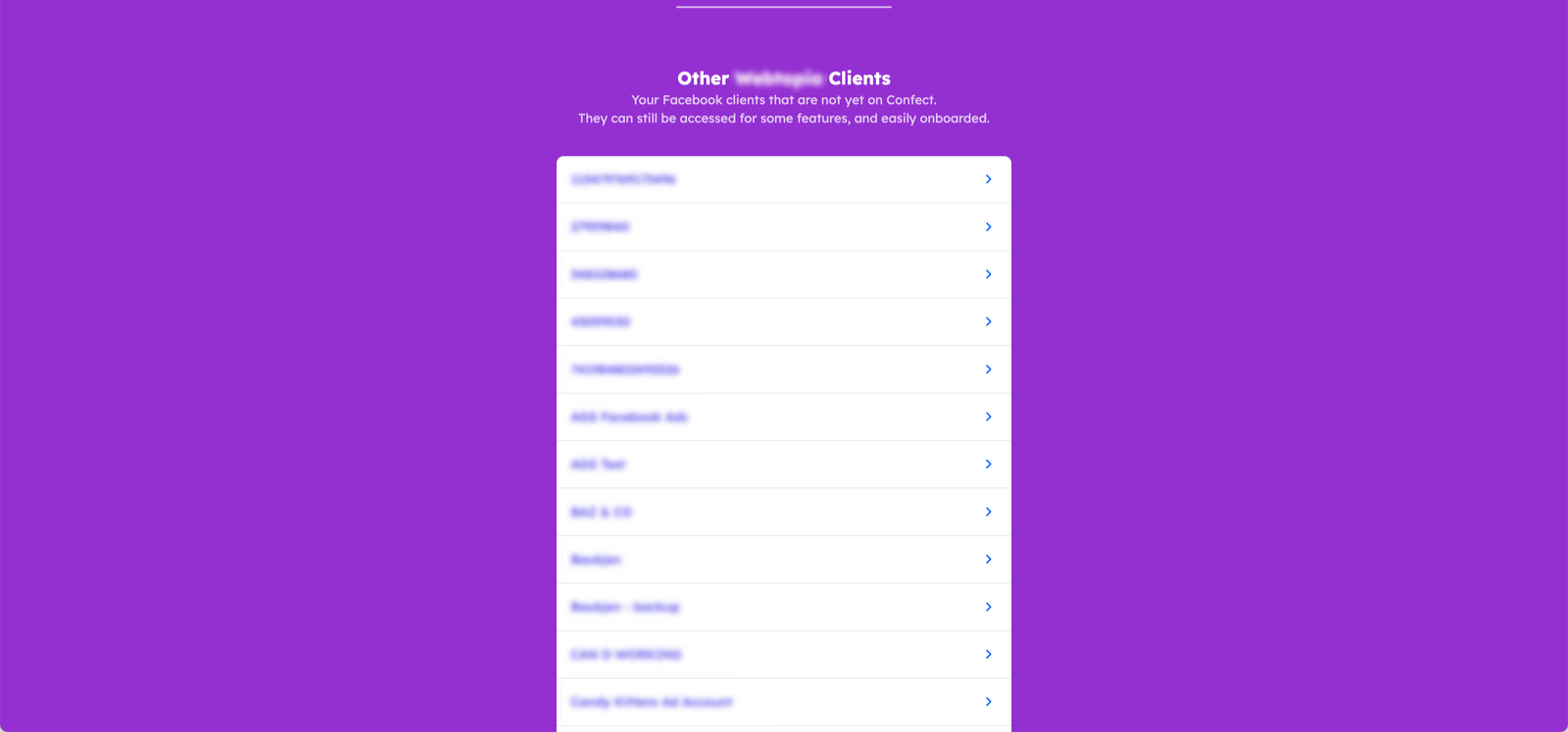 This makes it easier to onboard new clients and get them started in Confect.
Onboarding new clients
By clicking the "Onboard New Client" button, you will be taken through the steps necessary to create a new company account for your client.
This includes importing a product feed, connecting the Facebook Ad account and adding company information.

Industry dashboards
After integrating your Facebook Business, or Klaviyo account, you can manually tag your clients based on their industry and gain valuable analytics insights for free.

This will give your agency unique insights into what is working, and what is not, within each of your industries. Use this to catch trends and optimize performance for your clients.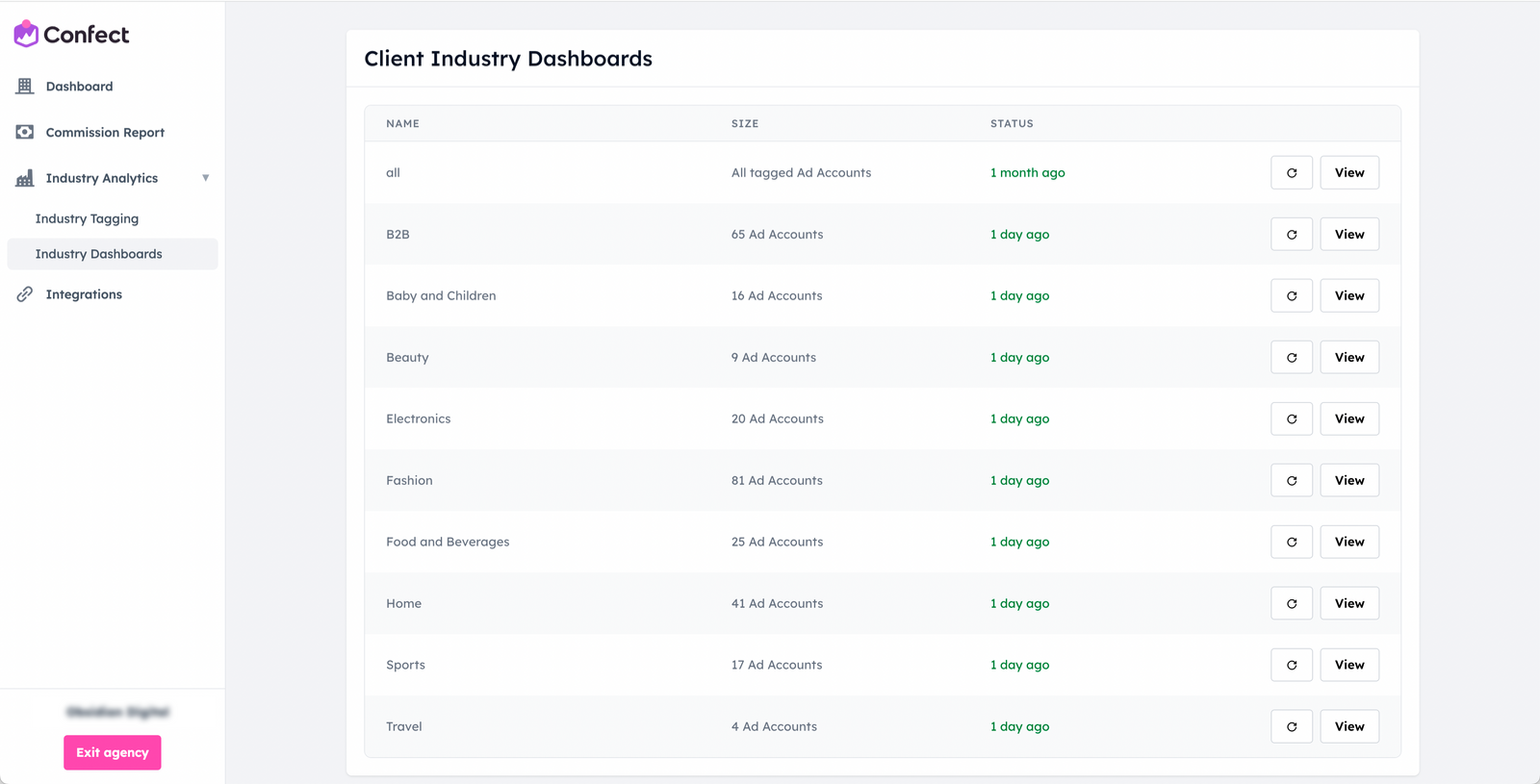 Agency commissions and settings
By clicking on "Agency Settings" from the agency dashboard, you can obtain a report of the commissions, as well as see which of your clients are on trial, and which are currently paying for Confect.

This can help you follow-up with certain clients and overall keep track of the accounts under your management.